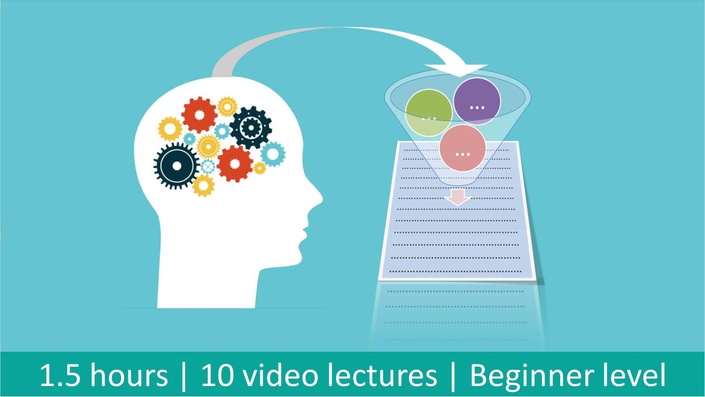 Fundamentals of Requirements Elicitation Course
A beginner level course to acquire skills to elicit requirements and start working as a Business Analyst
Access for the lifetime of the course, or at least 3 years
30-Day Money-Back Guarantee
What you'll learn
Learn to elicit requirements using multiple techniques such as interviews, document analysis, observation and prototyping
Learn about importance of understanding the underlying business needs for initiating business analysis work

Learn to elicit requirements using a case study that is composed of three animated mock interviews and validate the same with a prototype
Requirements
Although not necessary, any prior knowledge of business analysis concepts and terms would be useful.
Description
Fundamentals of Requirements Elicitation course is a beginner level course and hence suitable to those who want to become a Business Analysts.
This course uses an integrated case-study based approach.
Key Benefits
Experience requirements elicitation using 3 animated mock interviews
Acquire skills to elicit requirements using multiple elicitation techniques
Talk confidently about requirements elicitation in your business analyst interviews
Attempt quiz to check your understanding and reinforce learning
Download templates with documented samples
Course Outline
Introduction to Key Concepts
Understanding the Business Need
Introduction to Elicitation
Elicitation Techniques

Interviews

Case Study: Eliciting Requirements

Part 1: Eliciting Business Needs
Part 2: Eliciting Stakeholder Needs
Part 3: Eliciting Detailed (Solution) Requirements

Document Analysis
Observation
Prototyping
Course Duration

The whole course will take less than 2 hours to complete.
Show more/ Hide




In this course, you will learn about importance of understanding the underlying business needs for initiating business analysis work including requirements elicitation.


In introduction to elicitation, you will learn what we mean by elicitation and how elicitation is different from requirements gathering. You will learn about general steps in elicitation and challenges encountered in elicitation.

You will learn to elicit requirements using various techniques such as interviews, document analysis, observation and prototyping.

This course includes lectures (with examples wherever possible) to help you learn concepts of requirements elicitation. You will learn to elicit requirements using a case study that is composed of three animated mock interviews. Later, you will be given example of a prototype that is developed based on the requirements that were elicited using mock interviews. Please note that case study does not include examples on document analysis and observation techniques.

You will be able to attempt quiz at the end of each session to check your understanding and reinforce learning. You will be able to download templates (with documented samples) that can be used to plan interviews and confirm requirements elicited using interviews. You will also be able to download a template to perform Document Analysis and PDF document of prototype screenshots.

Who this course is for:

Students and New graduates who are learning and developing business analysis skills
Professionals from development, testing, quality, sales support, project management and end-users aspiring to play the role of Business Analyst

Professionals with business or domain experience who want to change career into business analysis
Course Curriculum
Section 1: Introduction
Available in days
days after you enroll
Section 2: Eliciting Requirements using Interviews
Available in days
days after you enroll
Section 3: Eliciting Requirements using other Techniques
Available in days
days after you enroll
Course Includes: 1.5 hours on-demand video | 10 video lectures | 12 downloadable resources
Frequently Asked Questions
How long do I have access to the course?
After enrolling, you'll have guaranteed access for AT LEAST THREE YEARS after you enrol and further access on request basis, for as long as this self-paced online Fundamentals of Requirements Elicitation Course is continued to be offered on the BA Central website.
What if I am unhappy with the course?
We would never want you to be unhappy! If you are unsatisfied with your purchase, contact us in the first 30 days and we will give you a full refund.
Your Instructor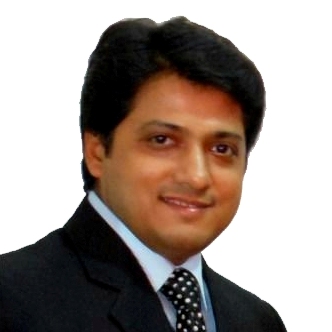 Trividh has about 20 years of experience in Business/ Process Analysis, Consulting, Pre-sales, and Project Management in Insurance (Life/ P&C / Healthcare / Social Security), Banking, Lending, Media and Sports domain.

In past, he has worked for leading IT Services companies such as Capgemini Consulting, Wipro Technologies, Syntel Inc. etc as Business Architect, Lead/ Sr. Business Analyst, and as IT Project Manager. He has executed several business analysis projects for reputed organisations from USA, UK, Europe, Middle East, Japan and India. He has good track record of leading team of Business Analysts to deliver business analysis projects.

Trividh Patel has done Master of Management Studies (MMS) in Systems from JBIMS and Bachelor of Engineering (Electronics) from VJTI, University of Mumbai (India). He has also done PG Diploma in Software Technology (PGDST) from CDAC (erstwhile NCST) and is a Certified Six Sigma Black Belt (CSSBB) by MSME, Government of India.
Trividh is a Certified Business Analysis Professional (CBAP) by International Institute of Business Analysis (IIBA, certificate# 13430221), Canada since March 2012.
For guidance or queries, connect >

Trividh Patel, CBAP | LinkedIn

John Reynolds
★★★★✰
Has good information for my job.

Amy Breslin
★★★✰✰
Wish there was some hands-on activities to cement the concepts.
Trividh Patel, CBAP
Instructor response
Absolutely but unfortunately hands-on elicitation activity is only possible in the classroom.

Nirmal Maheshwari
★★✭✰✰
The course was small and the quiz was not satisfactory. Also, it would have been nice if the Trainer could have included another requirement elicitation method. There are various courses which charge same as per this but the content is wider.
Trividh Patel, CBAP
Instructor response
This is a beginner level course and hence the techniques are carefully chosen to help to start as a BA. Course coverage clearly states what all is included. Besides it is the quality of content and learning that should matter and not quantity.

Marie Hickey
★★★★✰
Yes, it is a good match for what I was looking for.

Nikita Khadse
★★✰✰✰
The tone is very monotonous and fails to keep audience interested. The material is very theoretical. The material feels very put dated.
Trividh Patel, CBAP
Instructor response
Irrespective of predictive (waterfall) approaches or adaptive (agile) approaches, fundamental techniques to elicit requirements such as interviews, observation, document analysis and prototyping can never be obsolete (outdated!).
This course has 3 animated mock interviews demonstrating how a BA may ask probing questions to elicit requirements while conducting interviews. It also gives examples of prototype that can be created for the elicited requirements.
There are lot of students worldwide who have found this course useful and rated it above average. There are things to learn if only it could connect with you.

Carol A Sullivan
★★★★✰
Course content was good, it gave me a good basis to start learning business systems analysis.


Ann Dominion
★★★★★
Clear, concise and easy to follow video content.

Joel Lehtinen
★★★★✰
I quite like the slides, they somehow speak to me very loud and clear.
Access for the lifetime of the course, or at least 3 years
30-Day Money-Back Guarantee